Women in Computer Architecture (WICARCH) is designed to create a community for women studying and working in the field of computer architecture. Our goal is to promote women in computer architecture and increase visibility for their research and development contributions. We welcome participation from all women including students, post docs, industry researchers and developers and faculty members. To be listed in our directory, please click here.
Profiles of WICArch
The mission of this section is to profile women in computer architecture across many walks of our field, from [junior, senior] x [industry, academia].
If you would like to be profiled, would like to nominate someone to be profiled, or would like to write a profile, please let us know by wicarch-chair@acm.org
Mengjia Yan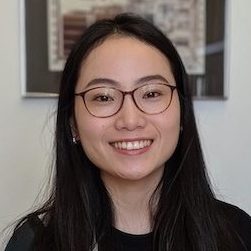 Dr. Mengjia Yan is undoubtedly one of the most delightful people you will ever meet – smart, positive, exceedingly wise beyond her years, and the kind of person who can turn a frown upside down.  She was paired with me as a mentee at ISCA 2018, but I genuinely think that it is I who have benefited from the relationship.  These days, she is a new assistant professor at MIT, having recently completed her PhD at the University of Illinois at Urbana-Champaign in 2019.
WICArch Directory
We actively maintain a list of women working in the field of computer architecture.  The goal of this list is many-fold.  First, the list services as a resource for program chairs and conference organizers to identify women to serve in key technical roles such as keynote, panels and program committees.  Second, the list is designed to foster community and help women connect with other women in computer architecture.  This list can be used by current and potential graduate students to find advisors and mentors. Four profiles, selected randomly, are shown below.  We encourage you to browse the full directory.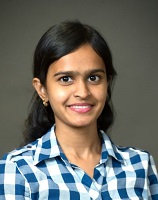 Sheena Ratnam
PhD Candidate
University at Buffalo
Personal URL
I am a 3rd year PhD student in the Department of Computer Science and Engineering at SUNY Buffalo. I work with Dr. Ramalingam Sridhar. My research interests include hardware security, memory systems and in-memory computing. I have completed my Masters in Electrical Engineering from SUNY Buffalo and Bachelors in Electronics and Communication Engineering from Karunya Institute of Technology and Sciences.
Accelerator-Based, Application-Specific and Reconfigurable Architecture, Effects Of Circuits Or Technology On Architecture, Multiprocessor Systems, Processor, Memory, and Storage Systems Architecture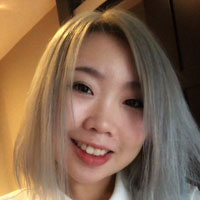 Evey Liu
Junior Graduate Student
University of Toronto
(No URL)
Evey Liu recently finished her undergraduate study at the University of Waterloo for Computer Engineering. She will begin graduate school at the University of Toronto with supervisor Natalie Enright Jerger in January 2019. She is passionate about generic computer architecture and is open to explore different specializations within the field.
Datacenter-Scale Computing, Interconnection Network, Router and Network Interface Architecture, Multiprocessor Systems, Processor, Memory, and Storage Systems Architecture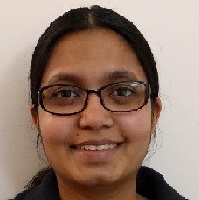 Iyswarya Narayanan
Performance and Capacity Engineer
Facebook
Personal URL
I am an infrastructure engineer at Facebook. I graduated from Penn State with a PhD in 2019. I am interested in optimizing the physical infrastructure of a datacenter viz., power, compute, memory and storage. In my recent works I applied data analytics, system-level profiling and optimizations for efficient datacenter operations.
During PhD, I spent three summers as an intern at Microsoft Research which greatly shaped my research directions. My work on flash reliability titled, SSD failures in datacenters: What? When? Why? was awarded Best Student Paper at SYSTOR-2016. I have also received outstanding graduate research assistant award at Penn State in 2018.
Datacenter-Scale Computing, Evaluation and Measurement Of Real Systems, Processor, Memory, and Storage Systems Architecture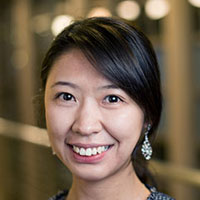 Sophia Shao
Assistant Professor
UC Berkeley
Personal URL
I am an Assistant Professor of Electrical Engineering and Computer Sciences at University of California, Berkeley. Previously, I was a Senior Research Scientist at NVIDIA Research. I received my Ph.D. degree in 2016 and S.M. degree in 2014 from the Architecture, Circuits, and Compilers Group at Harvard University, working with Professor David Brooks and Professor Gu-Yeon Wei. My research interests are in the area of computer architecture, with a special focus on specialized accelerator, heterogeneous architecture, and agile VLSI design methodology. My work has been selected as one of the TopPicks in Computer Architecture. My Ph.D. dissertation was nominated by Harvard for ACM Doctoral Dissertation Award. I am a Siebel Scholar, an invited participant at the Rising Stars in EECS Workshop, and a recipient of the IBM Ph.D. Fellowship.
Accelerator-Based, Application-Specific and Reconfigurable Architecture, Evaluation and Measurement Of Real Systems
We regularly organize a social gathering of women at the start of major architecture conferences (ISCA, HPCA, ASPLOS and MICRO). These meet ups help newcomers to our conferences become better integrated in the community and reduce some of the pressure and intimidation they might feel at their first conference. They provide great networking opportunities. We hope to see you at the next one!
Would you like to attend a SIGARCH-sponsored event, but cannot because the cost of child-care is prohibitive? SIGARCH provides funds for a limited number of grants that support child care for members that would like to participate in a SIGARCH-sponsored event but are unable to do so without this support. SIGARCH provides financial assistance to subsidize a variety of child-care options.
View details here
.
Annually, we provide a brochure of upcoming female graduates in computer architecture. The goal of this brochure is to bring greater visibility to women on the job market and to celebrate their success as PhD students.
Initiatives
We organize various initiatives to better connect women in computer architecture.
Join Our Mailing List
Our mailing list is maintained through ACM.  You can join in 3 easy steps:
2. Update your gender in your myACM account (create/activate account as needed)
Student members: if you log into myACM, you should see a "My Student Profile" on the left menu.  This is where you can specify gender.
Professional members: if you log into myACM, you should see a "My Professional and Technical Interest Profile" on the left menu you.  This is where you can specify gender.
3. Accept to receive emails from ACM:
In myACM, under "My Contact Information", "Email Policy", "Current preference" should have the box "Please send me ACM Announcements via email" checked.
Join Our Slack Channel
We offer an informal mentoring program through our slack channel (wicarch.slack.com).  Women at all career stages are encouraged to join.  The mentoring program provides an easy way to connect with other women and receive advice on a wide range of career and personal issues.
If you need assistance in joining our mailing list or slack channel, please send email to wicarch-chair@acm.org.
This website serves women in the field of computer architecture.
© 2021 SIGARCH.