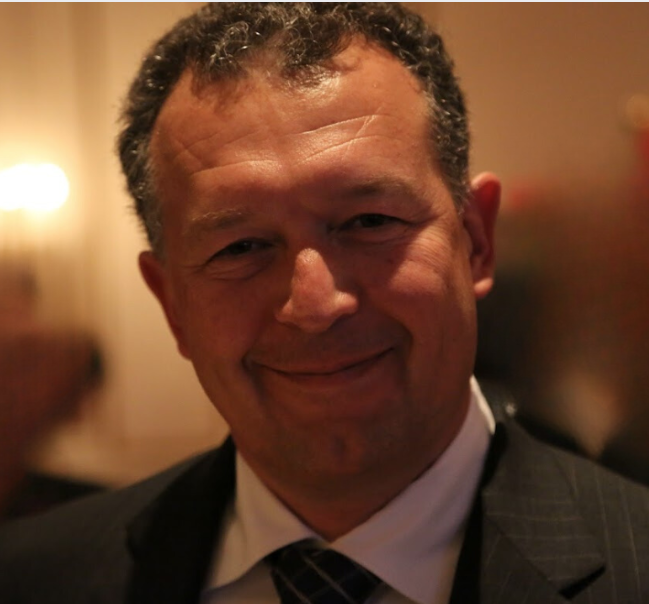 It is with a heavy heart that I pass on the news that our colleague and friend, Luiz André Barroso is no longer with us. Luiz passed away unexpectedly on September 16th, 2023. He was 59. 
Luiz was an eminent computer scientist, and a giant in the computer architecture community, and leaves behind a tremendous legacy. In the 1990s, at DEC, Luiz was one of the early researchers designing the first multi-core CPUs, something that today is foundational to every processor. He then joined Google where he pioneered the design of warehouse-scale computers designing much more energy efficient servers and data centers. Luiz' work laid the foundation of an entire "hyperscale" industry and his innovations now underpin virtually all the hardware architectures that power today's internet services and cloud computing systems. Luiz' papers are required reading for any aspiring systems designer (some of my favorites: Web search for a planet,The case for energy proportionality, The tail at scale, The attack of the killer microseconds) and his book "Datacenter as a computer" is widely considered the de-facto textbook for this area.  Outside of architecture, Luiz also worked on other influential software projects and teams, leading the Geo team (Google Maps, Earth, Earth Engine), and later founding the Core software team at Google, and most recently leading all technology coordination across all of Google's products. His work has been recognized with an incredible list of awards: ACM and AAAS Fellow, member of both the National Academies of Engineering and Arts & Sciences, and the ACM/IEEE Eckert-Mauchly Award, the computer architecture community's most prestigious award.
Beyond his core work, Luiz also found ways to contribute in numerous other ways. During the pandemic, he was one of the key people forging consensus around Bluetooth-based contact tracing, which a recent Nature paper estimated to have saved 10,000 lives in the UK alone. He was a strong champion of diversity including significant contributions in supporting the Latinx community both inside and outside of Google. (He was very excited about the upcoming ISCA'24 conference in Buenos Aires – the first in Latin America.) Luiz was also an accomplished guitar player and just recently released the album Before Bossa, alongside two fantastic jazz musicians, Zeca Assumpção and Sergio Reze. He was also a gifted nature and wildlife photographer, and passionate about preservation, recently joining the Rainforest Foundation. You can learn a lot more about Luiz at barroso.org. 
But beyond all these, Luiz's biggest legacy will be the profound impact he had on the people around him.  In his tribute, Sundar Pichai, Google CEO, called out how "Luiz saw beauty and design in everything: be it a warehouse architecture, a major 9 chord, or the wing of a hyacinth macaw." He was an exemplary human being, kind and empathetic, always willing to help, and always generous in sharing the spotlight with others. Receiving the Eckert-Mauchly award, his acceptance speech was a masterclass in grace and humility, where he called out more of his collaborators than his own work. The number of people who have reached out over the past few days and the stories they have shared about him have only served to reinforce his multifaceted talents, and how many lives he has touched positively. 
Urs Holzle, Google Fellow and long-time collaborator with Luiz, summarized it best, "When I think about all that Luiz has accomplished, it's more than most could do in several lifetimes. And he did it with more grace and warmth than almost anyone." 
Personally, I have been particularly lucky to have worked with Luiz for nearly three decades. From working with him as an intern 25 years ago, to being a co-author on the datacenter-as-a-computer book, to continuing his work as the infrastructure computing technical lead at Google, it has been a privilege working with and learning from him at every stage. He was a great mentor, colleague, collaborator, co-author, and friend.  While he has left so much to remember him by, I will still miss him dearly. Rest in peace, Luiz.
Below are some words from a few others touched by Luiz. Please feel free to post other memories about Luiz in the comments section. 
Ed Bugnion (EPFL): Luiz was a lifelong friend and mentor, even though we only worked together briefly.  Luiz said in 2012 that "mentoring interns was probably the thing I'm best at".   As one of his first interns in '96, I confirm that he was the best.   A few years later, when Luiz had to decide between a job at Google and one at VMware, I was on the receiving end of the famous "crème brulée" decision, so we both went on to contribute to building the cloud, but differently, yet always stayed in touch.  In the past decade, we saw each other at conferences, where he was always ready to support young academics. Our unexpected collaboration in 2020 led to a global & industry-wide, privacy-preserving, Bluetooth-based contact tracing protocol.  His impact was huge and his legacy on the community will last a long time. His friends will remember him as one of the kindest, most humble and most generous souls, and sadly one that left us too early.
Luis Ceze (University of Washington): Luiz was a true cross-layer computer architect, from micro-architecture to planet-scale computer architecture. But most importantly, he was incredible in the "human layer" —  kind, generous, creative and inspiring. He could do anything, from designing data centers to roasting cocoa beans to making chocolate, to music. I was always left inspired in  multiple dimensions from talking to him. I remember spending some time with him in Israel during ISCA, which inspired me to go deeper in ML systems, building on approximate computing;  that had a deep impact on my research and entrepreneurship; in that conversation he also made me reconsider why I was never a fan of soccer! I will miss him, and am sending love to everyone who misses him.
Margaret Martonosi (Princeton): The news about Luiz's passing has completely stunned and saddened me. We were the same age and had gone through milestones at similar times over the years, all the way back to meeting at a Sigmetrics conference as grad students over 30 years ago.  He brought to all of us an amazing combination of deep technical expertise and extraordinary kindness and modesty.  Because his 2020 Eckert-Mauchly Award and my 2021 E-M were both "Covid-ized" (awarded during virtual ISCAs), he and I decided to join forces in 2022, to host a party in belated celebration.  What a joy it was to have so many colleagues and friends there in one place—made far more fun by co-hosting with Luiz.  His untimely passing reminds me and all of us to create that joy when we can; there are no guarantees.  I will miss him, and all that he brought to each conversation I got to have with him.
Kunle Olukotun (Stanford): Luiz was a master systems designer and great computer architect; I have profound respect for all of his technical achievements. I tried to get him to join me in a commercial venture to develop multicore processors in the early 2000s, but he wisely chose to join Google where he had a tremendous impact. More importantly, Luiz was a friend. We bonded over our love for Brazilian soccer (o jogo bonito) and Arsenal FC. Luiz was also an excellent musician and a fervent student of Brazilian music of the 1950 and 60s, we also shared this interest. He was very knowledgeable about the music of this era and I still have the compilation of Bossa Nova  and Samba classics that  Luiz gave to me for my 50th birthday. Luiz was a wise, and compassionate person who used his influence and resources to promote diversity in both technology and in the arts. He was an immense amount of fun to be with and his warmth radiated to all those around him.  I miss him.
Norm Jouppi (Google): Luiz was one of the wisest and kindest people I've ever known.  He had a gentle and supportive way of pointing out the root of a complex problem and giving advice for a solution in a few thought provoking words. I had the privilege of recruiting him to Digital Equipment Corporation's Western Research Lab, where I was his colleague while he researched innovations such as the first multiprocessor on a chip – a project called Piranha after a small swarming school of fishes from his native country.  Wisely, he left to become one of the early employees of Google, and revolutionized datacenter design.  After another decade I had the honor of being recruited by Luiz to work at Google on ML accelerators in 2013.  Again, Luiz's technical vision was trailblazing.  We'll miss him dearly.
David Patterson (Google): I've known Luiz for decades. I thought I'd share his own words, which capture his charm, humor, and thoughtfulness:
"You realize that by asking it you risk inflating my ego beyond a level that those around me could be expected to endure?" (His reply when asked to write the forward for the 2011 edition of our textbook)

 "Just heard that you have announced your UC retirement. … Wishing you all the best, and hoping I'll get to see you more often here at Google in a not so distant future." (His 2015 email that led to many discussions and eventually my joining Google).

"The gender diversity numbers in computing today are not nearly as healthy [as his undergraduate days]. ..; My impression is that Brazil is faring no better than the U.S. when it comes to increasing the representation of women in computing. " (From a 2022 CACM viewpoint on international DEI)
Luiz lived life so fully and enjoyed it so much that—much like I feel about the loss of Turing laureate Jim Gray—I can't fully believe that I won't bump into him somewhere, sometime down the road. We'll all miss him a great deal.
Timothy M. Pinkston (USC):  I, along with countless others far and wide, mourn the unexpected passing of Luiz Barroso, our dear friend and humble colleague. This is such a devastating loss to us all.  I (we) extend deepest condolences to Luiz's family.  Since my knowing him decades ago, in the early 90s, as a stand-out Ph.D. student at the University of Southern California (USC), through to my witnessing his meteoric rise and outstanding career unfold as a stand-out leader in the computing industry, I personally have been awe-inspired by how Luiz always maintained such an honorable sense of humility and genuine passion for others, in all that he did.  Indeed, his excellent work and exceptional accomplishments, unquestionably, have advanced our field in significant ways, positively impacting computing and the broader society that has benefitted—and will continue to benefit—from his many important technical contributions.  But far beyond this, it is the indelible and undying impact Luiz has had on the lives of all of us who were so fortunate and blessed to have known him and to have experienced, first-hand, his singular humanity and graciousness.  As a truly special human being, this also is the lasting legacy that, undoubtedly, will survive Luiz and live-on in us, for many decades to come, well into the future.  May you rest in peace, Luiz
About the author: Partha Ranganathan is a Google Fellow where he is the technical lead for systems, hardware, and datacenters, designing the systems at scale that power internal Google services and Google Cloud. He has been collaborating with Luiz for the past 25+ years, including being a co-author with Luiz on his "Datacenter as a computer" book. 
Disclaimer: These posts are written by individual contributors to share their thoughts on the Computer Architecture Today blog for the benefit of the community. Any views or opinions represented in this blog are personal, belong solely to the blog author and do not represent those of ACM SIGARCH or its parent organization, ACM.